Call for Volunteers.  We need your Help — not a lot, just a little 


(originally published in the November/December 2020 Splasher)
by David Heindel, President
Call for Volunteers. We need your Help – not a lot, just a little.
Over the past three months, Board members have been working to become familiar with Shadow Brook's many details while stayi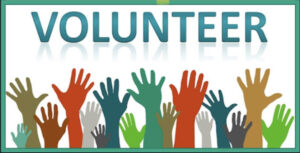 ng focused on the two primary goals of increased Communication and increased Pool access & usage. We continue to adjust to changing COVID mandates but have been fortunate that the fire / air quality issues have subsided.
The Board is finalizing a list of tasks, small and medium, in both time commitment and duration. We invite you to consider helping in whatever capacity you can whether it be just one hour, or 2-4 hours one morning or afternoon, or 15-20 hours over a number of weeks. The Board has identified projects, some that one individual can complete with a phone and a computer in a few hours, and others which work best as a family team effort of one to two hours early next year prior to the start of Pool season.
We are also searching for two people to fill a Board and an ACC position. Our most able Treasurer, Karen Rockwell, will be leaving the Board as of January 1st. Board Financial Secretary, Tracy Rodriguez, and I have been working with Karen to simplify and streamline the Treasury function. So, the new Treasurer will be stepping into a position where the work load has been significantly reduced, and where Tracy and I will continue to stay actively involved. I do not believe the Treasurer needs to be a CPA, but he/she should be comfortable working with numbers. The ACC is also looking for at least one additional member to add to the current roster. Please read the ACC article in this Splasher to learn more about this opportunity and the estimated time commitment.
If you are willing to join us and tackle a project as small as one hour, or something more substantial or even more serving as a member of the Board or ACC, please send me an email. By sending a note to me, your only commitment is to learn about the opportunities and see if there is match.
We are a member-operated HOA. We realize that you can only participate to the extent that your family, work and life commitments allow. The Board needs your Help – not a lot, just a little. We hope you will contact us to learn more about how you can meet and work with your neighbors to maintain and improve our community.
Message from the Board

(originally published in the September 2020 Splasher)
by David Heindel, President
On behalf of the new Board of Directors, I want to thank you, the members, for giving us the opportunity to serve. I am proud to introduce your new board on the list to the right.
As Board members had little or no prior contact with each other, we are essentially meeting you and meeting each other at the same time. Because we are not able to meet in person with Covid-19, it has been doubly challenging to get to know each other to address the most pressing issues. But I must say that I am extremely impressed with my fellow Board members' knowledge and abilities, and their time and commitment thus far to get on with the tasks at hand.
We came together as a result of conversations that started last December, and everyone's willingness to step forward and volunteer absolutely thrilled – dare I say shocked – me. The Board has already been discussing  two primary goals, enhanced communication and pool utilization, and I hope we can implement at least some over the next 6 months. Assuming our responsibilities in September after a 6+ month election process is out of sync with our Bylaws. But these are neither normal times nor has it been a normal summer pool season.  The Board therefore made the decision to keep the pool open over the next few months. If you or your family members are swimmers and are interested in using the pool for lap or family swim, please keep checking the website for updates on hours of operation.
Finally, and most important, please feel free to contact me or any Board member through our website email addresses. We are here to serve you, although sometimes that may require threading the needle between competing interests. Together we can make Shadow Brook even better than it already is, and it's pretty darn good already, in no small part due to the outgoing Board's efforts and commitment over so many years.