Important Topics for Homeowners by David Heidel, President
The topics listed below are mostly unrelated but I believe are all are worthy of your attention. If you have questions on any of these, please feel free to send an email to president@nullshadowbrook.org; please include the underlined Issue in the SUBJECT field.
Election Monitor: In order to comply with the State mandated election process, we must have a Member agree to serve as the Election Monitor this fall. We intend to use the 2020 Election procedure as the model, to simplify the process for the Monitor. Please apply.
Election this November:  Please contact me if you have any interest in learning more about serving on the Board.
Swim Lessons: We are offering private and group swim lessons for four weeks. S1: July 19-23; S2: July 26-30; S3: 8/2-6; S4: 8/9-13. Full information is on the website. These lessons are open to everyone of all ages with no zip code limitations. Please help us spread the news as this is a great way to become water safe and a great program for our Lifeguard staff.
Volunteers: There are a number of small, time-limited, discrete projects for any Member interested in helping out and getting just a little bit more involved.
Street sweeping (yard debris on street): Our tax dollars pay for monthly street sweeping to reduce vehicle oils and other debris from washing into SF Bay. If we mark our calendars for the 1st Monday of each month, maybe we can get all or most cars off the street when the sweepers come by in the morning. The result will be a cleaner neighborhood and a cleaner SF Bay, and we get more value for our tax dollars.
Clear Sidewalks: Anyone walking our sidewalks is likely to have noticed the vegetation that bleeds into the pathways. Please cut your bushes clear of the sidewalk as well as trees to 6+ feet overhead for our taller Members.
Pool – replastering: We are gathering bids for re-plastering the pool hopefully to be completed this December 2021. This is our big ticket item in this year's budget at $130,000. If anyone has a recommendation of a firm that we should contact for a bid, please let me know. We are hoping to be able to fund this cost from cash on hand, and should be able to confirm the financing plan in a few months.
ACDS & the two Akio intersections: The Almaden Country Day School is close to completing its Phase One project. As an approval condition, the City mandated major changes to both the Akio/Winterset and Akio/Trinidad intersections. I have had preliminary conversations with City staff about these changes which are significant. Neither the prior Board nor this Board was informed until I learned about this several weeks ago. If you want to learn more, please send me an email.
San Jose Council District 10 Leadership Coalition: The D10-LC works with neighborhood groups and Councilmember Matt Mahan and his staff on a number of issues through citizen Working Groups, examples include Safe Streets, Litter & Trash Clean-up, SJ Water Company rate increases, Gas Leaf Blowers, Community Cats and Creek Protection. If you are interested in learning more, the website is https://www.sjd10leadership.org/projects
What has your Shadow Brook HOA been doing?
For those of you who missed the Spring Homeowners Meeting here are several projects that your Shadow Brook HOA has done this year. And there are more in the works.
Pool
Pool opened for lap swimming and exercise all
year yet meeting COVID regulations
All locks have been re-keyed and new updated security
camera system installed
Comcast internet and phone added with higher speeds
and less cost than AT&T
Sand filter cleaned, plus change-out and valves replaced
Emergency electrical repairs to circuits and switches
Repair of doors and gate closures
Temporary surface epoxy patches to pool and deck
concrete patch
Social Activities
Lighting Up Shadow Brook and Red Bow Brigade, plus the
Holiday Lights Contest
Festive Cabana area with lights and decoration for
various holidays
Food Truck Wednesdays
Welcome Committee re-established
Depending upon COVID restrictions various activities for
Memorial Day, 4th of July and Labor Day
Communications
Updated website loaded with information important to
our members
Development of new Splasher with more information and
greater frequency
Constant Contact for direct mail messages
The President's Message (Spring Pool Season, Lifeguard Applications, Volunteers, Election)

(originally published in the March 2021 Splasher) by David Heindel, President
We invite everyone to join us for the Spring Homeowners Meeting on Tuesday, April 13 at 7 pm via ZOOM.
SPRING POOL SEASON: Similar to the current winter season, we are pleased to announce that the pool will be open this spring for lap and family-recreational swimming for all Members plus a limited number of 2021 Associates. The spring program will be from April 1 through May 28. When afternoon Swim Team practices begin on April 19, availability will change. Check the website for more details.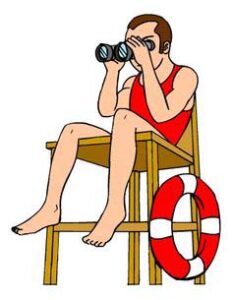 LIFEGUARD APPLICATIONS: The Board has opened the hiring window for lifeguards in the event that public health officials give us the green light to open the pool this summer. In its review of staffing and SBSC finances, the Board decided that gate guards will not be on staff this season. Valerie Waagen has volunteered to help Kevin coordinate and manage the 2021 staff. To apply, please check the website under pool/job-application.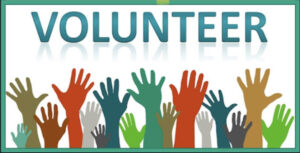 VOLUNTEERS: We are pleased that Annette Coffey has joined Don and Sheryl on the ACC. We still need two more volunteers for the ACC. The ACC workload has been streamlined to an estimated 20 HOURS PER YEAR. It is easy to see that an investment of 20 hours per year to help maintain the value of your +/-$2 million home is an excellent return on your investment. The Board is also looking for volunteers for small to medium tasks over the next few months, some only one to two hours. Please email president@nullshadowbrook.org to learn more about the ACC or other volunteer opportunities.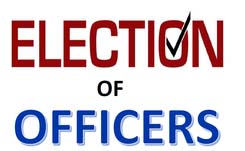 ELECTION: We are just beginning to craft the process for the fall board election. The six current members are willing to serve together for at least another year until January 2023 but at least two Board members will be departing as of the end of 2022. The Election will be a topic of discussion at the April meeting. If anyone is interested in serving, please email president@nullshadowbrook.org.
Thank you to our newest volunteers – and we still need help (but not too much)!

(originally published in the January/February 2021 Splasher) by David Heindel, President
Do you love living in Shadow Brook? Join us along with our new volunteers, Zhiyun Zheng ("ZZ") and Valerie Waagen, to maintain our beautiful and welcoming neighborhood and swim club. (Thank you ZZ and Valerie for jumping in to help!)
As you recall, this Board came together with several specific goals
Enhanced communication
Expanded use of our pool facility
Encourage broad participation as "many hands make light work."
So far, we are delighted with the volunteerism reflected in our 10-person Social team and five-person Communications team. However, Shadow Brook needs three additional volunteers to join the Architectural Control Committee (ACC) in stream-lined and well-defined rolls. Current ACC members Don Hale and Sheryl Stroh have created a simplified ACC process that spreads the workload by splitting Shadow Brook into three sectors. Each of our Sector Leaders would be responsible for 106 homes, and we are estimating the annual time commitment would be about 20 hours. Yes, that is 20 hours for the year! We need your help, so please email me to learn more.
I am excited to share a little more information about our newest volunteers:
Zhiyun Zheng ("ZZ") will be serving as our Board Treasurer. ZZ, her husband and three children have lived on Heathfield for more than three years. Their two oldest are Shadow Brook Sharks swimmers. As the Controller at a Silicon Valley start-up in the AI space, ZZ is well qualified for this position. I am absolutely thrilled that she has come on Board officially as of our January 12 meeting. On behalf of the entire Board, thank you for volunteering, ZZ!
Valerie Waagen has agreed to take on the role of Staff Manager for the upcoming Summer Season (May through September). We all hope that conditions allow for a normal season, but we just don't know yet. Valerie will be working with Kevin Ryan, our VP Pool, with assistance from other Board members. This allows us, again, to broaden participation so that Kevin can focus his limited time on the needs of the facility. Valerie, on behalf of the entire Board, thank you for volunteering.
As always, I hope all of you are managing as well as can be expected in this difficult time, and I'm sure we are all looking forward to the prospect of a regular summer season.
Call for Volunteers.  We need your Help — not a lot, just a little 


(originally published in the November/December 2020 Splasher)
by David Heindel, President
Call for Volunteers. We need your Help – not a lot, just a little.
Over the past three months, Board members have been working to become familiar with Shadow Brook's many details while stayi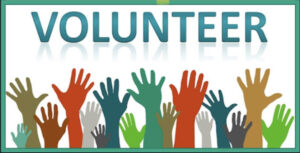 ng focused on the two primary goals of increased Communication and increased Pool access & usage. We continue to adjust to changing COVID mandates but have been fortunate that the fire / air quality issues have subsided.
The Board is finalizing a list of tasks, small and medium, in both time commitment and duration. We invite you to consider helping in whatever capacity you can whether it be just one hour, or 2-4 hours one morning or afternoon, or 15-20 hours over a number of weeks. The Board has identified projects, some that one individual can complete with a phone and a computer in a few hours, and others which work best as a family team effort of one to two hours early next year prior to the start of Pool season.
We are also searching for two people to fill a Board and an ACC position. Our most able Treasurer, Karen Rockwell, will be leaving the Board as of January 1st. Board Financial Secretary, Tracy Rodriguez, and I have been working with Karen to simplify and streamline the Treasury function. So, the new Treasurer will be stepping into a position where the work load has been significantly reduced, and where Tracy and I will continue to stay actively involved. I do not believe the Treasurer needs to be a CPA, but he/she should be comfortable working with numbers. The ACC is also looking for at least one additional member to add to the current roster. Please read the ACC article in this Splasher to learn more about this opportunity and the estimated time commitment.
If you are willing to join us and tackle a project as small as one hour, or something more substantial or even more serving as a member of the Board or ACC, please send me an email. By sending a note to me, your only commitment is to learn about the opportunities and see if there is match.
We are a member-operated HOA. We realize that you can only participate to the extent that your family, work and life commitments allow. The Board needs your Help – not a lot, just a little. We hope you will contact us to learn more about how you can meet and work with your neighbors to maintain and improve our community.
Message from the Board

(originally published in the September 2020 Splasher)
by David Heindel, President
On behalf of the new Board of Directors, I want to thank you, the members, for giving us the opportunity to serve. I am proud to introduce your new board on the list to the right.
As Board members had little or no prior contact with each other, we are essentially meeting you and meeting each other at the same time. Because we are not able to meet in person with Covid-19, it has been doubly challenging to get to know each other to address the most pressing issues. But I must say that I am extremely impressed with my fellow Board members' knowledge and abilities, and their time and commitment thus far to get on with the tasks at hand.
We came together as a result of conversations that started last December, and everyone's willingness to step forward and volunteer absolutely thrilled – dare I say shocked – me. The Board has already been discussing  two primary goals, enhanced communication and pool utilization, and I hope we can implement at least some over the next 6 months. Assuming our responsibilities in September after a 6+ month election process is out of sync with our Bylaws. But these are neither normal times nor has it been a normal summer pool season.  The Board therefore made the decision to keep the pool open over the next few months. If you or your family members are swimmers and are interested in using the pool for lap or family swim, please keep checking the website for updates on hours of operation.
Finally, and most important, please feel free to contact me or any Board member through our website email addresses. We are here to serve you, although sometimes that may require threading the needle between competing interests. Together we can make Shadow Brook even better than it already is, and it's pretty darn good already, in no small part due to the outgoing Board's efforts and commitment over so many years.