During the Board meeting on May 11th, with input from HOA members on the call, the Board crafted an operational plan for Phase One (through June 14) based on available information. On May 13th, the CDC and Biden Administration declared in essence that everyone who has been vaccinated can return to pre-Covid activities without restrictions, and encouraged everyone to get vaccinated. We have not yet heard from CA-DPH or Governor Newson, other than that they expect the Colored Tier system to end as of June 15. Based on the updated CDC guidance, the Board's is attempting to craft as close-to-normal a summer swim season as possible. Below we have outlined the plan for Phase 1 – Memorial Weekend through June 15th.  Please check the website on May 27 and throughout the summer for any updates to our operations..

The current operational plan is to open the pool from 12 noon to 8 pm in two-hour segments (12-2; 2-4; 4-6; 6-8). You cannot enter the pool prior to your 2-hour time slot and you must leave at the end of the time slot.  Maximum capacity on property will be 75 people registering via Sign-Up-Genius. Lifeguards will be on duty. The pool will be open to all with no lane lines. Each hour will include 45 minutes of free swim and 15 minutes of adult swim each hour. We are asking Members and Associates to comply with Lifeguard requests to maintain maximum POOL occupancy of 35 people which is 50% of the pool capacity. Our Lifeguards will be wearing masks at all times except when in the Chair.
Masks must be worn by everyone during entry and exit and for access to the bathrooms and masks must be worn by anyone not yet vaccinated including children under 12. There are No Exceptions. Our Lifeguards are there to protect the community and we expect our members to respect and adhere to the rules that we have outlined.  Anyone found in violation of the rules and/or procedures can either be banned from using the pool or have their Associate Membership revoked.
Only Member and Associate households can register via Sign-Up-Genius. During registration you will designate the number in your party, and segment signups will close at 75. At entry you will mark your name off the tally sheet at the office. By signing up using the Sign-Up-Genius platform you will also attest to a number of COVID safety precautions.  Future access to the pool may be restricted for No Shows who do not cancel via Sign-Up-Genius at least 2 hours prior to their segment. No guests, other family members nor anyone not in your immediate household will be allowed entry. Upon first entry, every family will be required to sign a Shadow Brook COVID-19 Waiver of Liability. We encourage everyone to review and complete the waiver prior to coming to the pool to help speed up the entry process.
Tables and chairs will be available as per normal operations and the grass will be open to all. Disinfectant wipes will be available and everyone is encouraged to wipe down tables and chairs before and after use. You are free to bring your own food and beverages. The kitchen, BBQ and showers will be closed. We are not scheduling any parties or swim lessons at this time.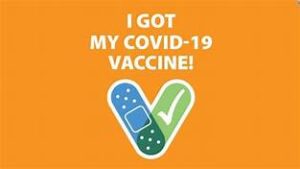 The Board is attempting to balance many factors with this approach, and sincerely regret if it may not work for every family. We recognize that you might not know who is vaccinated and who has not been vaccinated outside of your family.  Most importantly, no one should come to the pool, vaccinated or not, unless they're comfortable being on the pool property. No one should go in, or stay in, the pool unless they're comfortable being in the pool with others.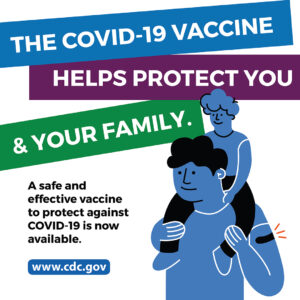 For the safety of everyone, including children and our Lifeguard staff, we are encouraging all patrons, if eligible, to be vaccinated. We are also encouraging anyone who has not fully completed the vaccination protocol to protect themselves and others by wearing a mask at all times when not in the pool, and maintain the standard 6 feet social distancing.  If you have had a recent COVID test due to an exposure or have travelled outside of the area within the last ten days, please do not come to the pool without first receiving a Negative COVID test.  If you or an immediate family member are experiencing COVID-like symptoms please do not come to the pool.  While we expect everyone to exercise personal responsibility, it is important for all of us to understand that we also have the responsibility of keeping others in our community safe.  We are thrilled to be able to open the pool this year with these modifications.  Thank you in advance for being considerate of the well-being of the entire Shadow Brook Community.