The 2021 Shadow Brook Board Elections will be held at the Fall Homeowners Meeting on Tuesday, November 9, 2021.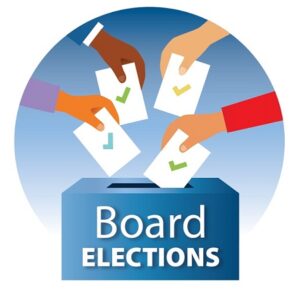 If you are interested in joining the Shadow Brook Board for 2022 we encourage you to contact David Heindel, President at president@nullshadowbrook.org.  We will be publishing the board job descriptions shortly.  This is your opportunity to work for your fellow neighbors in making Shadow Brook a great place to live.
We will also need volunteers to help distribute and count ballots so contact David Heindel at president@nullshadowbrook.org if you can help.
The HOA Election Timeline is as follows:
| | |
| --- | --- |
| Rules Finalized | Tuesday, July 13, 2021 |
| Elections Inspector Selected | |
| Notice of Procedure | Sunday August 1, 2021 |
| Nomination Deadline | Tuesday August 31, 2021 |
| Candidate List Finalized | |
| Meeting Notice & List | Friday September 10, 2021 |
| Voter List Finalized | |
| Ballots Distributed | Sunday October 10, 2021 |
| Election Held | Tuesday, November 9, 2021 |
| Results Report Deadline | Wednesday, November 24, 2021 |
Following are the Board Position Duties list, 2020 Election Rules and the Notice of Nominating Procedure and Nomination Form
Shadow Brook Board Job Positions Duties
SHADOW BROOK HOA ELECTION RULES 2020
Notice-of-Nominating-Procedure and Nomination Form