We are very excited to announce that our 2022 Sharks Cabana Swim Team Online Registration has officially started!
Shadow Brook is thrilled to welcome back our cabana swim team this summer for a "back to normal" season. As reigning 2019 Champs, we are excited to be back in the water.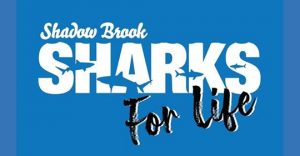 The Shadow Brook Shark season will run from Monday, April 19th to Sunday, July 10th. We have five dual meets with a culmination championship meet on Saturday, July 9th, and our awards dinner celebration on July 10th.
Cabana is a fun, competitive environment and a great opportunity to get to know your neighbors. In addition, to swim meets and practices, we also have many activities out of the water as well, such as Golfland, a San Jose Giants game, Raging Waters, and more!
We will continue accepting registration through April. The registration link, medical waivers, and volunteer information for our 2022 cabana season is available at our dedicated Shadow Brook Sharks Swim Team website.
Swim team registration fees will be collected online via the Condo Control website. Please follow the instructions on How to Pay Shark Swim Team Registration Fees Online.
If you have any questions, please don't hesitate to reach out to us at shadowbrooksharks@nullgmail.com.
Calendar Highlights
Monday, April 18 Newbie Day
Tuesday, April 19 Returning Sharks Families
Wednesday, April 20 All Sharks in the pool
Monday, June 13 Morning Practice Schedule Begins
Practice times are available on our swim team dedicated website at:
2022 Shadow Brook Sharks Practice Schedule.