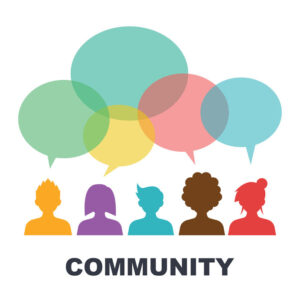 Social Corner

– (Nov/Dec 2020 Splasher) by Meera Desai, V.P. Social
Hi Neighbors!  The recent news of moving into the "Purple Tier" was probably not what we were all hoping for before Thanksgiving, but it's probably a necessary step to make sure that we are all safe and healthy.  While we have to wait a little longer to gather with family and friends, we are happy to announce that back by popular demand Food Truck Night will be held at the Cabana the 2nd Wednesday of the Month for December (12/9), January (01/13) and February (02/10) from 4:30 to 7:30 pm.  Look for all the details on the Shadow Brook website www.shadowbrook.org.  Plus we have the First Annual Holiday Lights Contest this month.
We hope you enjoyed the Diwali decorations at the Cabana. We've got some Thanksgiving décor up now, and we are hoping to gets some more helpers to decorate for the December holidays.  We are also still looking for volunteers for the Red Bow Brigade and for delivering the Charlie Brown Trees. If interested please email social@nullshadowbrook.org. We'd love to add more lights to the Cabana so if you have some that you'd like to donate we'd be happy to have them as well.
Since this will be our last Splasher of 2020, on behalf of the Board we wish you a Happy Holidays and a fantastic start to 2021.
Cheers!
Social Corner

– (October 2020 Splasher) by Meera Desai, V.P. Social
Hi Neighbors!  Your Social Committee has been working hard to outline our vision for Social Events in Shadow Brook.  We are reinstating the Welcome Committee led by our neighbor, Sneha Sowda with Lydia McClure as her deputy.  Our first Welcome event will be later this year for 2019 and 2020 new neighbors.
Heartfelt thanks to our neighbor and master planning extraordinaire, Charlotte Ferree, for organizing the first Food Truck Social on Oct 14th.  This was a great way to take a night off cooking and socially distance with our neighbors and we hope to do this again in the future at least while the weather is still nice.
We are still looking for volunteers to chair one of the Big Summer Events – Memorial Day, 4th of July, and Labor Day, with myself and Joni Landine.  Lirong Shan has agreed to chair our Wednesday Night Socials (WNS).  If you are interested in hosting a WNS feel free to email me and I will pass along your info to Lirong.
We are also hoping to bring back some favorite events of the past such as Casino Night, Wine Tasting, and Family Game Night (Bingo) and would love to have some families new to the neighbor as well as those who helped in the past join in the fun of planning and executing on these events (post-COVID, of course). Please email social@nullshadowbrook.org if you would like to participate.
And finally, a big thank you to our neighbor and newest Social Committee Member, Sharon Pope, for submitting this delicious recipe on the recipe page.  Can't wait to make it for Thanksgiving!
Social Corner – (September 2020 Splasher) by Meera Desai, V.P. Social
Hi Neighbors!  We understand that during the time of COVID socializing was likely the LAST thing on your mind.  But we are hoping that someday soon, we will be back socializing as a community again.  In the meantime, the Social Committee had their first meeting via ZOOM on September 24th.  We discussed our Summer events – Memorial Day, 4th of July, Labor Day and Wednesday Night Socials, as well as the Welcoming Committee, and potential ideas for new events.  We are looking for volunteers to chair Summer Events as well as bring fresh new ideas to the table that we could potentially do while Social Distancing.  Please email social@nullshadowbrook.org if you would like to participate.
As we dive into fall, I am reminded that the holiday season is upon us.  That's right, it's nearly Pumpkin Spice Season!  So, in honor of the Pumpkin Spice obsession sweeping the nation.  Check it out on the recipe page.
---