Events in November 2022
Sun

Sunday

Mon

Monday

Tue

Tuesday

Wed

Wednesday

Thu

Thursday

Fri

Friday

Sat

Saturday

October 30, 2022

October 31, 2022

November 1, 2022

(1 event)

Last day to order: November 1st

$23.00 Tree includes zip ties

$33.00 Tree, zip ties, and 6-foot rebar stake

Pick up at pool: Friday after Thanksgiving, November 30th

If you are new to the neighborhood or have any questions, please text/call Lydia McClure at (408)-472-1497


November 2, 2022

November 3, 2022

November 4, 2022

November 5, 2022

November 6, 2022

November 7, 2022

November 8, 2022

November 9, 2022

November 10, 2022

November 11, 2022

November 12, 2022

November 13, 2022

November 14, 2022

(1 event)

Meeting place: Almaden Country Day School (Gym)

Homeowner meetings are held 2 times a year, Spring and Fall, and are geared towards providing the Homeowners with important community information and an opportunity to provide feedback to the board.

It would be most helpful if anyone expecting to attend the Fall Meeting could let us know by sending an email to president@nullshadowbrook.org. We are planning for a maximum of 100 attendees. But we can accommodate more, and it will be much easier to set the room up if we have a good idea of how many Members plan to attend.

I personally want to thank ACDS for allowing us to hold our meeting in their new gym. We will be the first outside group to use the building and they have asked us to strictly enforce their policy against any food, gum, or drinks inside the new building; the drink prohibition includes no coffee, so water is the only drink that is OK.

November 15, 2022

November 16, 2022

November 17, 2022

November 18, 2022

November 19, 2022

November 20, 2022

November 21, 2022

November 22, 2022

November 23, 2022

November 24, 2022

November 25, 2022

(1 event)

Postmarked
November 25, 2022

November 26, 2022

November 27, 2022

November 28, 2022

November 29, 2022

(1 event)

In-person ballet drop-off at Shadow Brook cabana.

November 30, 2022

(1 event)

December 1, 2022

December 2, 2022

December 3, 2022
---
Tree Lighting, Bell Ringing, and Caroling
Dec 11th at 5:00pm at the Pool
Hope you'll join us this Saturday, December 11 at 5 pm for our first annual Shadow Brook Tree and Menorah Lighting ceremony.
The program will include the Joint Venture Church Bell Ringers, the Shadow Brook Choir, and treats and warm drinks provided by our Senior Coffee Crew. Looking forward to seeing the neighborhood come out and join us for a Festive Holiday Celebration!
---
Aquatic Fitness Classes
Tuesday/Thursday
Dec. 1st – Dec. 22nd
9:45 am to 10:45 am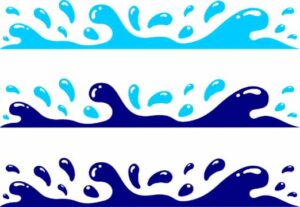 Sessions will be held on Tuesdays and Thursdays from 9:45 a.m. to 10:45 a.m.
The drop-in Fee is $15.