The Holidays are wonderful in Shadow Brook and much of that is due to the diversity that exists in our neighborhood.
To celebrate the diversity of this amazing neighborhood we are starting a new tradition called, "Lighting up Shadow Brook."  I have always been fascinated by the many celebrations and holidays at this time of year around the world and among different cultures – Diwali, Hannukah, Thanksgiving, Kwanzaa, Ramadan, Christmas, Lunar New Year, and Omisoka, to name a few.  Interestingly while the traditions can vary, many of these holidays do have a singular theme that is common to all – light in the face of darkness and gratitude as we embark on new beginnings.
DIWALI (by Meera Desai)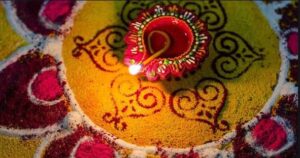 Diwali is one of the first holidays of fall / winter season celebrated over 5 days this year beginning on November 12th.  The celebration is usually in early autumn after the conclusion of summer harvest and before the new moon so each year the date varies and is tied to the lunar calendar.  Diwali is known as the Festival of Lights celebrating the Victory of light over darkness, good over evil, and knowledge over ignorance.   It is celebrated by Hindus, Jains, Sikhs, and some Buddhists. Celebrants will clean and light their homes, create beautiful rangoli (decorations made with colored powder), light diyas (oil lamps/candles), and offer puja (or worship) to the Divine.  They will also share sweets and gifts with others on this auspicious occasion. Traditions vary across all of the religions and regions that celebrate Diwali but the one message that is shared is that at the time of Diwali they celebrate the inner light that protects us all by embracing our family and neighbors.  So, on behalf of the Shadow Brook Board we would like to wish all our neighbors a Happy Diwali.
We'd love to continue to celebrate Lighting Up Shadow Brook from now through Lunar New Year and publish other articles about holiday traditions in the Splasher or on the website.  If you are interested in providing an article about a holiday your family celebrates please send it to social@nullshadowbrook.org.