Shadow Brook 4th of July
All Events begin at the pool on Monday, July 4th
SHADOW BROOK FUN RUN (8:30 am)
Come ready to run or walk on a route through Shadow Brook. Free t-shirts for the first 160 participants.  Juice and Donuts will be provided.  
 PET PARADE (10:00 am)
Calling all Dogs, Cats, Exotics, and Stuffed Animals (on leash) Each pet will receive an award! 
BIKE PARADE (11:30 am)
Police & Fire will lead the parade. Decorate yourselves and your bikes in Red, White, and Blue.  Meet at the pool for the start of the parade.  Popsicles will be given out after the parade.   
POOL OPENS!!! (12:00 pm)
Fun Games. (2:00 pm)
Fun Games led by Lifeguards including the popular penny dive. 
BBQ & Pot Luck at the Pool (4:00 – 6:00 pm)
Hamburgers & Hot dogs will be sold. Bring a dish to serve 12-14 neighbors. 
Call for July 4th Volunteers
We are in need of Volunteers for the July 4th events this coming weekend. Please review available volunteer positions HERE.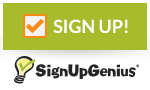 Wednesday Night Socials (WNS)
Every Wednesday from June 15th to August 10th

We will be restarting Wednesday Night Socials (WNS) this summer, and are looking for families, or groups to host the events.  In the past, we have had themes such as Asian Night, Food Trucks, BBQ, and Greek Night.  We would like to have a hosted WNS every Wednesday from June 15th to August 10th.  Please contact social@nullshadowbrook.org with your theme and preferred date if you are interested in hosting a WNS. Many of the dates in July have been taken, but we have openings in June and August.
June 15 – Citalaly's Taco Trucks (Organized by Charlotte Ferree) 
June 22 – Greek Night (Hosted by Heindels) / Trivia with Marcos
June 29 – PIZZA NIGHT (Hosted by Lifeguards) / Family Bingo Night
July 6 – PASTA NIGHT (Hosted by Sharks) / Corn Hole Tournament
July 13 – ASIAN NIGHT (Hosted by Vivian Wang & other neighbors)
July 20 – Chili NIGHT (Hosted by Colleen Kimmel & other neighbors)
July 27 – Grillzilla's Food Truck
August 3 – OPEN
August 10 – OPEN
Seniors Coffee at the Shadow Brook Cabana
Every Wednesday
10:30 am to 11:30 am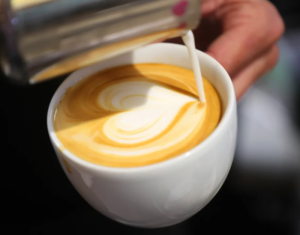 Aquatic Fitness Classes for All Fitness Levels – Summer Session
Every Tuesday/Thursday starting on July 19th, 2022
9:45 am to 10:45 am
FLYER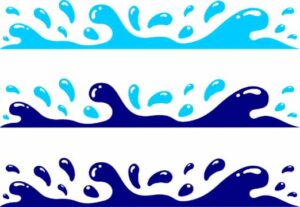 Shadow Brook Swim Club is proud to announce that the Aquatic Fitness Classes that were held at the pool in November, December & April are back in July.
12 class sessions will be held on Tuesdays and Thursdays from 9:45 a.m. to 10:45 a.m. Starting on Tuesday, July 19th, 2022 at the Shadow Brook Swim Club.
Whether you are a beginner or a seasoned fitness buff – this is the class for you.  It combines Cardio, Resistance/Toning, and Stretch to Maximize Results.
The teacher is Sandra (Sandy) Escamilla. She has been teaching Aquatic Fitness for 26 years and it is her passion. She enjoys helping others of every fitness level, age, and body type to achieve a stronger, more mobile, fit, and healthy way of life. She has been offering fitness classes, personal training, and nutrition counseling for 14 years with much success.  She is CPR/First Aid Certified and is Aquatic Exercise Association (AEA) Certified.
This class is being offered directly by Sandy Escamilla so please contact her to sign up for the class and to pay her.  The cost is $120 – Payable in Advance – Cash or Venmo Accepted (@Sandra-Escamilla-Meacham).
sandra.godsdivinecreation@nullcomcast.net
Questions, please call or email – 408-205-8363
Please respond directly to Sandy if you will be attending.  She needs a minimum of 5 participants.