Loading PurpleAir Widget…
Air Quality at Shadow Brook Pool
Due to the continuing air quality problems due to the many fires surrounding us, we are constantly monitoring the air quality at the pool directly.  If the air quality index exceeds 150 or is trending towards 150 we will not open the pool.  We apologize for the situation where we have to close the pool at time, but the safety of our lifeguards and our members are our top priority.
Click here for more information about AQI from Purple Air.
.
Pool Update for Summer and Fall 2021
Fall Lap Swimming is Underway – Here's How to Sign-up:  Fall Lap Swim Season is now open to all Members at no charge and offered exclusively to 2021 Summer Associates who wish to sign up as 2021 Fall Associates for a fee of $180 for the months of September, October, November, and December (ending on Dec. 19). The pool will be unattended with no lifeguards on duty. You will be "swimming-at-your-own-risk". Open hours are shown below.  Access is limited to those age 18 and above. Bathrooms will be unlocked.
Each Member and Associate must complete and sign the WAIVER no lifeguard Fall form. Members can expedite the process by emailing the completed waiver (either pdf or photo) to president@nullshadowbrook.org or alternatively mail to Shadow Brook Swim Club, P.O. Box 20271, San Jose, CA 95160. Associates must complete the Waiver form, the 2021 Fall Associate contract and a $180 check, payable to Shadow Brook Swim Club, and mail all three items to Shadow Brook Swim Club, P.O. Box 20271, San Jose, CA 95160.
The Brivo Secure Gate Access system is fully functional. Once your form(s) is/are received, you will receive an email with details on pool access via the "Brivo Access" smartphone app. Pool access is only possible via this app on your smartphone.
Fall Lap Swimming 
Weekdays; 7 a.m. to 2:30 p.m.
Tuesday/Thursday evenings: 5:30 to 7:30 p.m. *
Saturday & Sunday: Noon to 7 p.m.
*Note that Tuesday and Thursday evening hours access starts on September 14
Hours are subject to change – check website for current hours
We hope to have a similar program in place in Winter 2021 and Spring 2022 consistent with last Winter / Spring 2021.
Summer End: As per past practice, the weekday 2021 Summer season ended on Labor Day Monday, September 6. The pool will also be open weekends through September 26 for Members and 2021 Summer Associates. See the hours listed below.
During Summer and early Fall Pool Hours, please continue to sign-in at the Office upon entry and complete a family Waiver if one is not already on file. Each hour will include 45 minutes of free swim and 15 minutes of adult swim. Lifeguards will be on duty except during lap swim times. Lifeguards will be wearing masks in the office, bathrooms and kitchen.
Upon first entry, every family will be required to sign a Shadow Brook COVID-19 Waiver of Liability. We encourage everyone to review and complete the waiver prior to coming to the pool to help speed up the entry process. If you signed a waiver during Phase 1, you are all set.  
Masks must be worn by the unvaccinated during entry and exit and all patrons when accessing the bathrooms or the kitchen. Our Lifeguards are there to protect the community and we expect our members to respect and adhere to the rules that we have outlined.  Anyone found in violation of the rules and/or procedures can either be banned from using the pool or have their Associate Membership revoked.
Closed for Repairs: The pool will be closed for repairs between January 17 and February 25, 2022.
Summer/Fall Pool Hours
September Weekends September 11-12, 18-19, 25-26 Saturday and Sunday Noon to 8 p.m.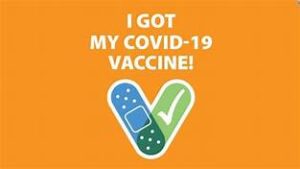 The Board is attempting to balance many factors with this approach, and sincerely regret if it may not work for every family. We recognize that you might not know who is vaccinated and who has not been vaccinated outside of your family.  Most importantly, no one should come to the pool, vaccinated or not, unless they're comfortable being on the pool property. No one should go in, or stay in, the pool unless they're comfortable being in the pool with others.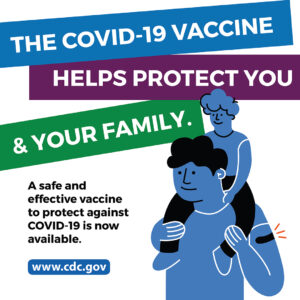 For the safety of everyone, including children and our Lifeguard staff, we are encouraging all patrons, if eligible, to be vaccinated. We are also encouraging anyone who has not fully completed the vaccination protocol to protect themselves and others by wearing a mask at all times when not in the pool, and maintain the standard 6 feet social distancing.  If you have had a recent COVID test due to an exposure or have traveled outside of the area within the last ten days, please do not come to the pool without first receiving a Negative COVID test.  If you or an immediate family member are experiencing COVID-like symptoms please do not come to the pool.  While we expect everyone to exercise personal responsibility, it is important for all of us to understand that we also have the responsibility of keeping others in our community safe.  We are thrilled to be able to open the pool this year with these modifications.  Thank you in advance for being considerate of the well-being of the entire Shadow Brook Community.
Swim Lessons
Swim lessons are over for 2021.  Hopefully we will be offering Swim Lessons again in 2022.  Check the Swim Lessons page for additional information.
Shadow Brook Pool Membership Card Form
Pool Rules
General Rules:
Keep the entrance clear. Absolutely no parking in the Red Zone, as this is for emergency vehicles.
Intoxicated persons are not permitted on association property and will be asked to leave.
Bicycles should be parked in the rack provided to avoid blocking the entrance. Bicycles should not be parked in the planter beds.
Please place all trash in the proper receptacles.
No employee of the Association shall be reprimanded or punished by any member or guest. Any inattention to duty or lack of courtesy on the part of the employee shall be reported to the Pool Manager or the Vice President, Pool.
Employees, members and guests will at all times conduct themselves in a manner which demonstrates respect for others and for those observing their behavior.
Entry Rules:
All Members must provide name and address upon gate entry. During the COVID pandemic period no guests are allowed.
An emergency contact/medical release form is maintained for members' health and well-being and is kept by the pool manager. Please ensure your information is always current.
Children age twelve (12) and under must be accompanied to the pool (and supervised) by a parent or person sixteen (16) years of age or older.
Main Pool Rules:
Swimming is permitted only when a Lifeguard is present.
No running or horseplay is permitted on the deck or in the pool.
Lifeguards and pool staff are responsible for the safety of members and guests at the main pool. These duties do not include the wading pool.
Children who cannot swim must have parental supervision.
Use of inflatable or other swim/game equipment is at the discretion of the pool manager or Lifeguards.
Appropriate swimming attire shall be worn when using the pool. Cut-offs are not allowed.
No diving in less than four feet of water.
No breakable containers are permitted in the pool or on the deck.
Spitting in the pool or pool area is prohibited.
No gum allowed in the pool.
Persons with colds, runny noses, skin diseases, or other communicable diseases may not enter the pool. Bandages may be worn in the pool only with the approval of the lifeguard.
Diving blocks are for the strict use of the swim team during their practices and swim meets. No one, at any time other than these specified times, is to be on the blocks.
During pool hours, the last 15 minutes of each hour will be restricted to adults only. Adults with infants/toddlers* are allowed in the shallow, roped off area during this time.
General safety rules and common sense for pool and facility use apply at all times.
Wading Pool* Rules:
Only non-swimming children six (6) years of age or under may use the wading pool, and only under the direct supervision of a caretaker sixteen (16) years of age or older.
Children using this area are the sole responsibility of the individuals responsible for these children. There is no lifeguard on duty at the wading pool.
The wading pool may not be used during swim team practice or during meets.
* Children not potty trained must wear 'swim' diapers.
Enforcement:
The pool staff is empowered by the Board of Directors to enforce all of the above rules and when required may expel or exclude any person violating them. Questions may be referred to the Pool VP or the Board of Directors at any regularly scheduled Board Meeting.
All persons use the Club facilities at their own risk. Any loss or damage to the pool or club area as the result of negligent or deliberate acts or conduct of any member and or his or her guest will be the responsibility of that member.
The Association, its Board of Directors, nor its staff shall be held responsible for loss of personal property belonging to members or their guests due to theft.
In order to keep this wonderful shared facility clean, we need everyone's cooperation. Thank you in advance for your help!
Party Rental Information
Please note that there will most likely not be party rentals for the 2021 season.