The Challenges of living in Almaden Valley (October 2020)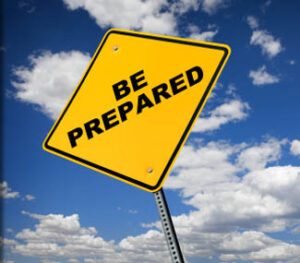 Living in California and Almaden Valley does have its challenges.  We already know we are in an earthquake zone.  We have two reservoirs built in the 1930s and with dams that have been declared potentially open to failure during large earthquakes.  Hillsides on both sides of the valley not only have high potential for wildfires but have seen fires in recent years.   We have seen our homes face loss of power due to PSPS or rolling blackouts from PGE and the loss of internet due to these outages.  Even as recently this past June parts of Almaden Valley were told to evacuate due to the Colleen Fire that came over the hill from Santa Teresa.   And this doesn't even count that we are currently living in a Pandemic and many of us are in various degrees of quarantine.
But even with all these challenges most of us love our neighborhood and Almaden Valley.  It is a great neighborhood to raise kids, friendly neighbors, a great pool, winning swim team and our home values continue to rise.
The challenges of the area can easily be handled through preparation.  Here in Shadow Brook we will be giving you some resources that help keep you prepared through a series of articles over the next few months from various neighbors that have worked hard to be prepared.  Here are a few resources that can help you in the meanwhile:
| | |
| --- | --- |
| | Almaden Valley Public Safety Net (AVPSN) – a group of Almaden Valley neighbors who are connected by their portable radios connected to a Radio Repeater group.  AVPSN monitors the radio channel 24/7 with many members eager to help each other.  Join the AVPSN and stay connected with your neighbors in case of emergency. |
| | The Almaden Valley Community Emergency Response Team (CERT) is a FEMA (Federal Emergency Management Agency) trained CERT team for Almaden Valley in the City of San Jose.  A few of your Shadow Brook neighbors including Tami Sell and Steve Ferree are trained members of CERT. |
| | Santa Clara County Alert System – Text your zip code to 888777 to get emergency alerts sent to your cell phone directly.  Alerts can include Fire, Earthquake, Severe Weather, Crime incident that affects your neighborhood, etc. |
| | Download Ready SCC Community Preparedness App ReadySCC – Get emergency alerts; help you prepare you family emergency plan, evacuation maps and shelters, and much more. |
| |  Earthquake Brace + Bolt – Developed to help homeowners lessen the potential for damage to their houses during an earthquake.  Homeowners can receive up to $3000 toward earthquake retrofit. |
| | PG&E Wildfire PSPS Alerts – Sign in for your online account at PGE.com and complete your profile and sign up for notifications about outages, Public Safety Power Shutoff Notifications and more. |
| | PG&E/CAISO Rotating outages status and warnings – When PG&E and the California Independent System Operator (CAISO) decide that they need to implement rotating power outages, find out if your home is on the list and its zone. |
| | NBCBayArea.com – good source to know what to do during power outages, what to do before, during and after. |