Shadow Brook Sharks Cabana League Team
The Cabana L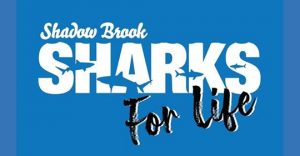 eague consists of six local cabana teams from around south San Jose.  Anyone is welcome to come to any of the Cabana League Dual Meets (competition between two Cabana League teams) and watch the Shadow Brook Sharks during the swim season of June to July. Swim practices start in April and continue throughout the swim season.
Children of Shadow Brook HOA members and children of Summer Associate members, ages 18 years and younger, are eligible to join the swim team. As a Cabana swim team, the Sharks' main objective is to have fun in and out of the water. Throughout the season, we also plan events and social activities to encourage team spirit and friendship.
As a Swim team, we have a competitive spirit and strive to be the best of the league. However, there is equal emphasis on each swimmer, regardless of ability, to improve their skills in all four strokes, as well as their individual times throughout the season. 
For more information including the schedule of meets & other events, please visit our Shadow Brook Sharks Swim Team website.
Shadow Brook Sharks are hosting Champs in the summer of 2024!  
Planning has already begun and we would be so grateful for any and all ways our swim team community can help. If you are interested in becoming a Team Lead or lending an additional hand, please fill out our 2024 Champs Volunteer Form or email us at shadowbrooksharks@nullgmail.com. Volunteer descriptions can be found at Sharks Volunteer Descriptions and  Champs Volunteer Descriptions. Champs location and date to be confirmed in early 2024.
Go Sharks!
2023 Shadow Brook Sharks Team Schedule
Below is the 2023 Shadow Brook Sharks Cabana Swim Team Dual Meet Schedule for your calendars:
May 20 – Time Trials at Shadow Brook Pool
May 27 – HOME vs Almaden
June 3 – AWAY at Creekside
June 10 – AWAY at Pinehurst
June 17 – HOME vs Santa Teresa
June 24 – AWAY at Crossgates
July 1 – BYE Week
July 8 – CHAMPS at Independence High School (Hosted by Almaden Dolphins)
Or you can email your questions to  shadowbrooksharks@nullgmail.com, or at Shadow Brook Sharks Facebook page.
We look forward to seeing you at the pool this Summer and Go Sharks!
Shadow Brook Sharks Swim Team – COVID Recommendations
League Champion Shadow Brook Sharks: 
Shadow Brook is home to the reigning 2019 Cabana League Champions. The Sharks also grabbed the grand collection of awards including:
Most Improved Times for Dual Meets

Most Improved Times for Champs

League Champions! League High Point for Champs
In the 2018 season, the Sharks won the awards for the Most Improved Times for Dual Meets and Most Improved Times for Champs.  Every time an individual swimmer improves their race time, the team gets a point.  The team with the most points gets a "Most Improved Times" award for the team.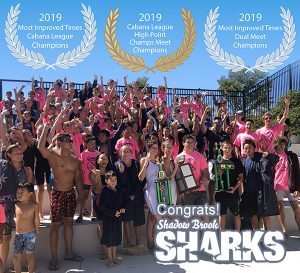 Almaden Riptide Swim Team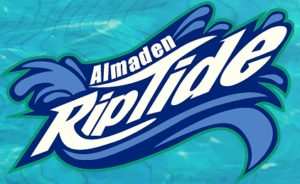 The Shadow Brook Swim Club also hosts the Almaden Riptide year-round swim team for practices throughout the year.  Many of our Shadow Brook Sharks also swim for Riptide.
There is substantial synergy between the Shadow Brook Sharks Summer Cabana Swim team and the Almaden Riptides, but they are two separate entities. Almaden Riptides is a year-round program that uses the Shadow Brook pool when available as well as other pools in the area. They have their own coaches and fees. Some of SB Sharks coaches also work with Riptides, and many SB Sharks swimmers also are part of Riptides. You do not have to join SB Sharks Cabana League Team to join Almaden Riptides. More info at . . . www.almadenriptides.com